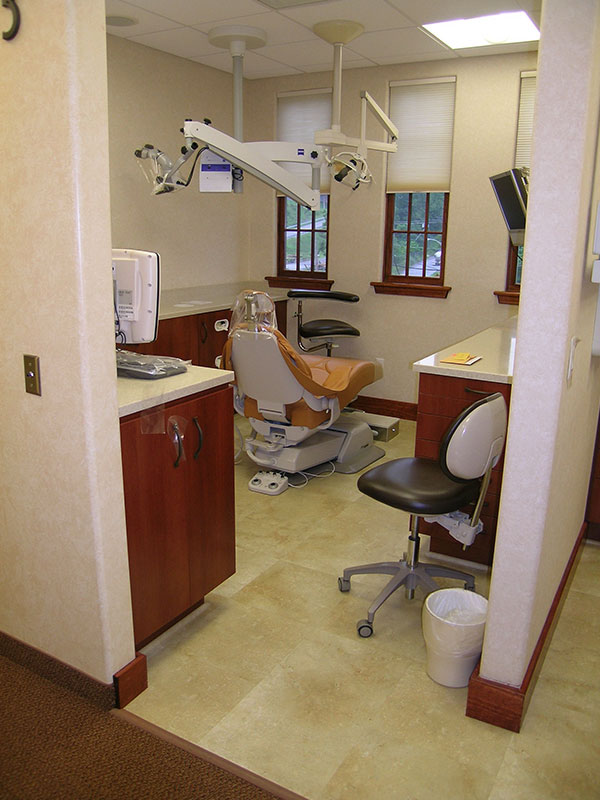 ---
CS 8100 3D Extraoral Imaging System
---
3D imaging provides better quality and more detailed images than traditional x-rays. This new technology is also less invasive and emits less radiation than traditional x-ray machines.
---
Digital X-Ray
---
Digital x-rays reduce the amount of radiation needed as compared to film x-rays.  The improved diagnostic capability of digital x-rays and the ability to view the x-rays on a computer screen allow the patient to better understand and follow treatment.  Digital x-rays are instant, there is no longer a need to develop the film.  Digital x-rays save time and increase patient care.  It's also a very green technology.  By eliminating film, developer and chemical waste it is better for you and the environment!
---
Microscopes and Imaging
---
The use of specialized operating microscopes means that the doctor is able to get a detailed look at the work they are doing during all phases of your endodontic treatment.  The additional magnification and illumination allow them to work with great precision and see small details such as calcified canals and fractures.  The Endodontist is able to more accurately diagnose and treat the patient using a dental surgical microscope to improve the potential outcome of the treatment from "good" to "excellent".  Further, some microscopes may be equipped with high resolution video and digital photography allowing the doctor to enhance patient communication and document treatment.
---
Electronic Medical Records (EMR)
---
Using Electronic Medical Records our practice is able to quickly and accurately access patient information in order to provide the utmost in patient care.  This helps to ensure patient confidentiality as well as reduce the need for paper.  Using a digital format allows for quick access to your information when needed for insurance records yet provides a secure filing system.
---
Ultrasonics
---
A sophisticated ultrasonic unit is integrated in each operatory for root end surgery, non-surgical re-treatment, to remove broken instruments, posts, chase calcified canals, and other procedures. Diamond coated ultrasonic tips result in faster and smoother retro preparation.
---
Gold Rotary Instruments
---
The degree of cleaning and shaping determines the success of root canal therapy. Files that are used to remove harmful material from the root canals and give them the correct shape are made of a gold alloy. Our gold instruments are flexible, allowing for a more accurate cleaning with minimal tooth loss. Rotary instruments are used along with liquid antimicrobial agents help maximize the removal of bacteria within the root canal system.
---
MTA
---
ProRoot® MTA is a revolutionary root canal repair material that is a unique improvement over other materials used for repair. Made up of fine hydrophilic particles that set in the presence of water, ProRoot® MTA seals off all pathways between the root canal system and surrounding tissues, significantly reducing bacterial migration. Its excellent biocompatibility with the dentinal wall and surrounding tissue allows for a predictable clinical healing response. Our doctors use ProRoot® MTA for:
• repair of root perforations
• treating internal and external root resorption
• root-end filling
• pulp-capping
• apexogenesis
• apical plug during apexification
---
Electronic Apex Locator
---
This device is used to obtain the proper length of the root canal, from which the doctor can determine the position of the file relative to the apex of the root. This can help ensure that the canal is completely free of debris, reducing potential future complications.
---