Hossein Moosavi, DDS, MDS
---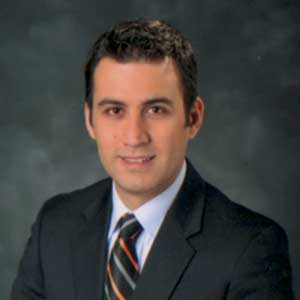 ---
Dr. Hossein Moosavi began practicing as a General Dentist 10 years ago in several locations including New Jersey and Colorado. He received his D.D.S. (Doctor of Dental Surgery) degree from Colorado School of Dental Medicine in Denver. To have a better understanding of implant dentistry and to help in treatment planning for his patients, Dr. Moosavi spent a year as a preceptor and researcher at the UCLA Dental School Implant Center. He presented his research on "The Objective Parameters for Ideal Implant Positioning in the Esthetic Zone" at the Academy of Osseointegration's annual meeting in Orlando Florida.
---
While practicing as a General Dentist, Dr. Moosavi took a great interest in Endodontics and saving the natural dentition which lead him to apply for an Endodontic Residency. Dr. Moosavi completed his Endodontic training at Rutgers School of Dental Medicine, receiving a Masters in Dental Science and a Certificate in Endodontics (Dr. Assogna's alma mater!).  While at Rutgers he also completed a comprehensive training program in Implant Dentistry from the American Academy of Implant Dentistry, which resulted in a further understanding of treatment planning for compromised and cracked teeth.
---
Dr. Moosavi's continued passion for research was honored with the AAE/Dentsply Residents Award for his research presentation on "The Time Lapse between Completion of Endodontic Treatment and Restoration in a Dental School Setting" at the American Association of Endodontists annual meeting in New Orleans.
---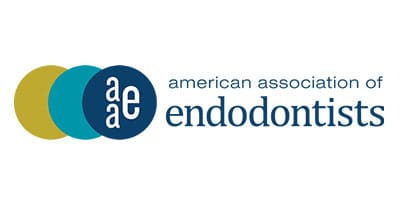 ---
Dr. Moosavi enjoys research and teaching so much so that he has become a part-time faculty member at Rutgers School of Dental Medicine. In October of 2018, Dr. Moosavi became a Diplomate of The American Association of Endodontics, achieving his goal to become a Board Certified Endodontist for the Hudson Valley and is committed to providing excellence in endodontic care with a focus on diagnosis and patient satisfaction.
In his spare time, Dr. Moosavi enjoys spending time with friends and family, hiking, traveling, reading, and cooking. Dr. Moosavi's calming personality and extraordinary clinical skills will make it easy for you to relax while having a Root Canal.  Dr. Moosavi looks forward to treating you!
---